Photoluminescent (phosphorescent) safety signs
We can supply you with the highest quality fire safety signage for your premises. It is important to help people in your premises on well placed and highly visible signage and guide them to a safe area.
It is a legal requirement that commercial premises have fire safety signs to identify firefighting and safety equipment, warnings and escape routes.
Our range of safety Signs:
Fire extinguisher identification signs

Fire action signs

High Voltage Signs

Fire exit Directional signs

Fire Door signs

First aid signs

Do not use Life in case of fire signs

Assembly Point
We accommodates all the appropriate signing for the location and identification of fire fighting and safety equipment to meet the requirements under Health and Safety at Work Regulations.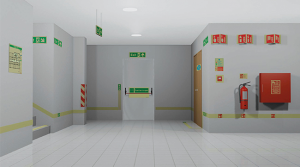 Should you require any further information please feel free to call us on +356 79300112 or email us on [email protected]
First Aid Kits
A first aid kit is a collection of supplies and equipment that is used to give medical treatment. There is a wide variation in the contents of first aid kits based on the knowledge and experience of those putting it together, the differing first aid requirements of the area where it may be used and variations in legislation or regulation in a given area.
We have three models available, 10 persons, 20 persons and 50 persons.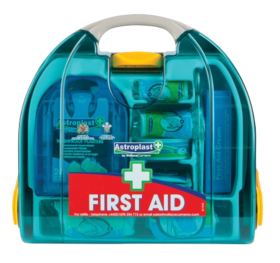 Euro Mask Etna – Half Mask
ETNA is a one-size-fits-all half mask with two bayonet quick-connect buckles for filters series 2000, ideal for the protection from dusts, organic and inorganic gases, vapors, acids, combined gases and dusts. This mask find its use in wood work, stone and marble carving, spray painting and painting, grinding, D.I.Y., pesticides, smoke, welding, etc. ETNA is a mask born by masterly double-molding TPE rubber and self-extinguishing polypropylene. Thanks to this innovative manufacturing process this mask is molded and welded in a way to form a unique body for the maximum air-tightness against gases, fumes and fog. This particular structure increases strength, stability and resistance. It is extremely comfortable to wear being light weight and adaptable on any face shape; the oronasal shape has been designed using cad-cam technology. The four straps balance the pressure on the air-tight area around the face eliminating the pressure points and providing an excellent stability during its use. Connecting filters is simple and safe with a new bayonet system. Their lateral positioning guarantees optimal visibility and a more homogeneous distribution of weights. The head harness with its enveloping shape and soft material perfectly adapts to any head shape. ETNA is provided with a central silicon exhalation valve and with a valve cover which also is the 4 point support head harness. ETNA can be used with the bayonet filters EURFILTER® series 2000.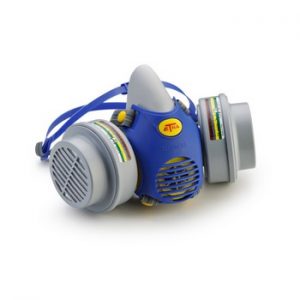 Directional Signs – Emergency Light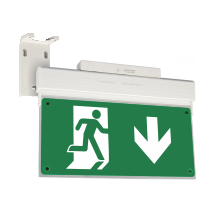 An Exit sign, or similar designation, with an arrow indicating the directions, shall be placed in every location where the direction of travel to reach the nearest exit is not immediately apparent or as directed by local fire marshal.