CCTV Systems for Domestic and Businesses.
We can provide all manner of CCTV systems, from Analog HD CVI Systems to IP Mega Pixel Cameras.
The smaller systems we can provide from as little as € 380 to suit a small business or home while still creating a professional security presence where needed.
Business owners demand quality these days and the mega pixel solutions are exactly that for those that demand better quality.
​We can provide from 2MP upward with 5MP one of the top of the range installation we do. If you would like to know more and to talk to our technical surveyor please call us for a free consultation.
​We can survey your site and give you our offer, please call or email us with your requirements and we will provide you with a very competitive quotation.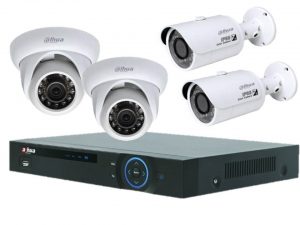 Click the Email for CCTV quote requests and enquiries: [email protected]
Intruder Alarms Systems
We at Antifire Safety & Security can supply, fit and maintain a range of quality produced burglar alarms for both domestic and commercial sectors, that will deter even the most hardened burglar.
All our alarm systems are professionally designed and installed to your exact requirements, with the customer able to take control with multiple codes for family, friends and colleagues.
We provide tailored intruder alarm system solutions that take into account the potential security risks to your home or business, solving any problems by combining proven techniques with state-of-the-art leading technology.
Each project, whether domestic or commercial, is undertaken with great care and attention, and with our 24 hour emergency call-out service we are always on hand.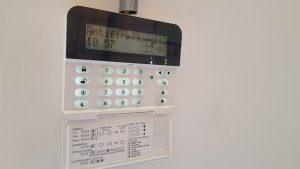 Click the Email for Intruder Alarm quote requests and enquiries: [email protected]
Fire Alarms Systems
We supply, install, commission and maintain Fire Alarms systems and are designed to exact requirements and specifications as required by the customer
Fire alarms are an excellent way of protecting life and property by providing an early warning of fires. Detection can be as simple as a manually pressed break glass unit or automatic smoke, heat sensors. The alarms are controlled from a main panel that is simple to operate. The alarms are provided by sirens, bells or strobe lighting.
Whilst the main focus of a fire protection strategy should be to prevent fire there is always a possibility that a fire situation may occur and therefore automatic fire detection is essential. Every second saved through early warning facilities could make a difference to a company or site recovering from a fire without too much disruption. We can help you provide the earliest possible warning in the event of a fire situation which in turn facilitates swift and safe evacuation of people from your premises.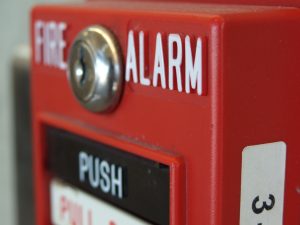 Click the Email for Fire Alarm quote requests and enquiries: [email protected]
Hikvision Intercom Systems
We at Antifire Safety & Security can supply & install a range of quality Intercoms in Audio and Audio + Video for both domestic and commercial.
Intercom system is used to provide voice communication between 2 or more locations. This is done for security purpose. Security intercom is frequently used between an entrance door building that is locked and constantly attended location within the building like manned security control room.
Hikvision's Video Intercom line offers a comprehensive range of products to enable more efficient and convenient two-way audio and video verification for entry control. Choose from our high-performance IP-based products, analog-based products, or 2-wire products to suit your project needs.
All products can be configured and managed easily using the iVMS-4200 platform. If you are using the IP or 2-wire video intercom products, our mobile app gives you the power of remote operation. Use it to receive calls, play video, and even unlock the door on it.
Click the Email for Intercom Systems quote requests and enquiries: [email protected]